Testimonials
We love hearing how easy and satisfied Swisstrax customers are after they've installed their Swisstrax flooring system. Check out some of the commercial and residential reviews of our innovative interlocking floor tiles.
---
"Swisstrax helped me create a better look for my show area for my championship car. But I wanted to upgrade it to a more personal feel and also a vibe that creates that formality. I chose Swisstrax, so should you."
Kurt Busch, Nascar Champion
"Swisstrax was the perfect answer for my problem. I just blow it out and it's always clean. It's modular too. If you want to switch the design up, you can. Durable, low maintenance, beautiful to look at, made in the USA. So many great things about Swisstrax."
Chris Jacobs at Lisa Taylors Flying L Ranch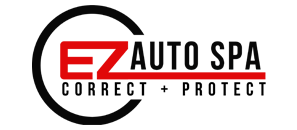 "When we first moved in, we went with an epoxy and we were really proud of it and thought it was a great fit. Unfortunately, it wasn't as long lasting as we were hoping for. Epoxy is really expensive to install and sometimes, what it does in a shop this size, it starts flaking up... So we wanted a different option and we tried modular flooring. We went with Swisstrax and this company is really, really solid. It's the best on the market."
EZ Dent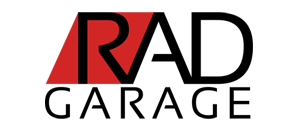 "There is no denying that a Swisstrax floor really does enhance the appearance of a garage. There are so many times where people have come into my garage and the first thing they comment on is the floor. 'Tell me about the floor. What kind of floor is this?' I just know that it has that really strong impact."
Rick, Rad Garage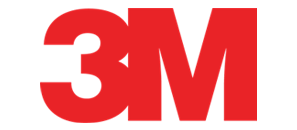 "We have owned the Swisstrax flooring for about 5 years and started out with a smaller floor and added on to it over the last couple years as our booths have gotten bigger. The colors are kept in stock so we can just add on to it, its very modular, and just looks great."
Dan Wittek, 3M Application Engineering Manager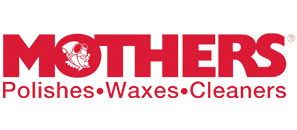 "When we have a busy show like SEMA, we rent the system and let them put it down, they pull it up, they're always on time and it always looks great, and it makes us perform at a better level with our million dollar cars. I love it so much I installed it at my house in San Diego."
Jonathan Stone, Mothers Garage
"We've always rented carpet in the past for our trade show booths and then once we found out that Swisstrax was available we weren't so sure because we thought it would be hard on the body and comfortable to walk on...we took a chance and put it our booth and we've never looked back. It's our go to flooring for trade shows now!"
Race Ramps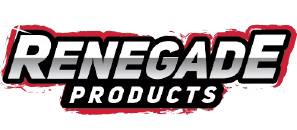 "We were tired of spending literally thousands of dollars every single show on carpet that we just have to walk away from. Stays clean throughout the show which we like also. Much of the small litter and threading just drops beneath the flooring so we don't have to keep it clean all that much. It is a low maintenance flooring."
Rami Aryan, Renegade Products
"Whenever my buddies come over they always say they wish they would have done this instead of putting in the slick flooring that they have that's starting to peel and come up. It's been a really good experience for us."
Ken Smith, Porsche Club Coupe 911
"Using Swisstrax throughout the sponsor pavilion as well as the Barrett Jackson staging lines has really elevated the presence of these areas. We used to use carpet but the Swisstrax tiles have proven to be the best flooring option, hands down! They look great and hold up perfectly show after show!"

Craig Jackson, CEO Barrett Jackson Auction Company
"At every Barrett-Jackson event, it is our goal to raise the bar of our customer experience from the event before. For years, many of the most attractive displays at our events have used Swisstrax Flooring. To create an unforgettable first impression during our 50th anniversary celebration at the 2022 Scottsdale Auction, we decided to outfit our 40,000 square foot entrance tent from end to end with Swisstrax. This consistent look of the floor impressed our attendees and helped showcase our sponsors' products perfectly."

Peter Lubell, Vice President of Corporate Partnerships, Barrett-Jackson
"We're working daily - grinding, cutting, changing out fluids. We've been so impressed with how well the Swisstrax flooring has held up. Spills just drain out of our way. At the end of the day our backs aren't killing us, which has been a big deal. We completely endorse Swisstrax and plan on using these tiles anywhere we possibly can."

Nic Ashby, Rockstar Performance Garage
"Every event we do, and we do about 17 per year, Swisstrax is all we use for our flooring. It's easy to put together, easy to maintain, it's extremely durable and highly cost effective. We've been using Swisstrax for years and plan to continue using them for years to come."

Paul Brearey, Marketing Manager Ford Motor Company
"Our company was looking at ways to stand out from the trade show crowd and elevate our brand without breaking the bank. We discovered Swisstrax Flooring at an automotive event and were surprised at the easy of setup, affordability, and sustainability of the product. An effective exhibit starts from the ground up and we know we are in good hands with Swisstrax!"

Kristin Adler, Freeman
"We rely on Swisstrax to complement the professional appearance of our successful shows and events – whether it's purchased or rental flooring, Swisstrax has continued to provide quality products with quick turnarounds, even on custom-printed flooring."

Patrick Fleming, VP Client Services EWI
"Swisstrax to the rescue to make any space stand out from the crowd at automotive events, autograph signing or stages. Check out the Carbon Fiber tiles, they rock."

Jeff Allen, CNBCs The Car Chasers
---
"After researching every option to cover my concrete garage floor, it was obvious to me that Swisstrax was the way to go! Easier to install and maintain than epoxy and no other tile company came close to their quality!"

Ken Smith, Palm Desert, CA
"Super easy to maintain, looks amazing, and also really easy to put cars on it, and doesn't fall apart when you turn the wheels. We needed something that was efficient, easy to use, and easy to clean."

Joe Trigeiro