Swisstrax Tile Comparison
Swisstrax has a large variety of interlocking tile options for both commercial and residential applications. Most tile options are available in a various colors, styles and sizes. Our Pro tile line is designed for heavy-duty commercial use, while the Home tile line is great for residential homes. Swisstrax tiles can be utilized for various applications, including but not limited to:
Manufactured with UV stabilizers, the tiles are fade resistant, allowing your custom designed floor to remain brilliant for years. Along with fade resistance, Swisstrax tiles are designed with superior strength, heat-resistant, chemical resistance and constructed with a 4-point injection mold. We stand by our products with a solid warranty and welcome you to start exploring our collection of floor tiles.
Ribtrax Pro

Ribtrax Smooth Pro

Diamondtrax Flex

Diamondtrax Home

Vinyltrax Pro

Specifications

15.75 x15.75 x 0.75
1.47 lbs/tile

15.75 x15.75 x 0.63
1.3 lbs/tile

12 x 12 x 0.50
0.78 lbs/tile

12 x 12 x 0.50
0.77 lbs/tile

15.75 x15.75 x 0.75
2.6 lbs/tile

Construction

Polypropylene copolymer
4-point injection mold
24-Connectors

¼" built-in self-draining
Polypropylene copolymer
24-connectors

Diamond Plate Design
24 connectors
Polypropylene copolymer with thermoplastic elastomer

Diamond Plate Design
Polypropylene copolymer
4-point injection mold
24 connectors

Polypropylene copolymer with vinyl inlay
24-connectors

Strength

70,000 lbs rollover weight
3120 psi

60,000 lbs rollover weight
2500 psi

25,000 lbs rollover weight
1250 psi

25,000 lbs rollover weight
1250 psi

Chemical Resistance

Heat Resistance

-22F - +248F

-22F - +248F

-22F - +248F

-22F - +248F

UV Stabilizer

Design Quality

Swiss Engineered, American Made

Swiss Engineered, American Made

Swiss Engineered, American Made

Swiss Engineered, American Made

Swiss Engineered, American Made

Colors Available

18

10

2

10

6

Warranty

Limited Lifetime Warranty

Limited Lifetime Warranty

7-Year

20-Year

15-Year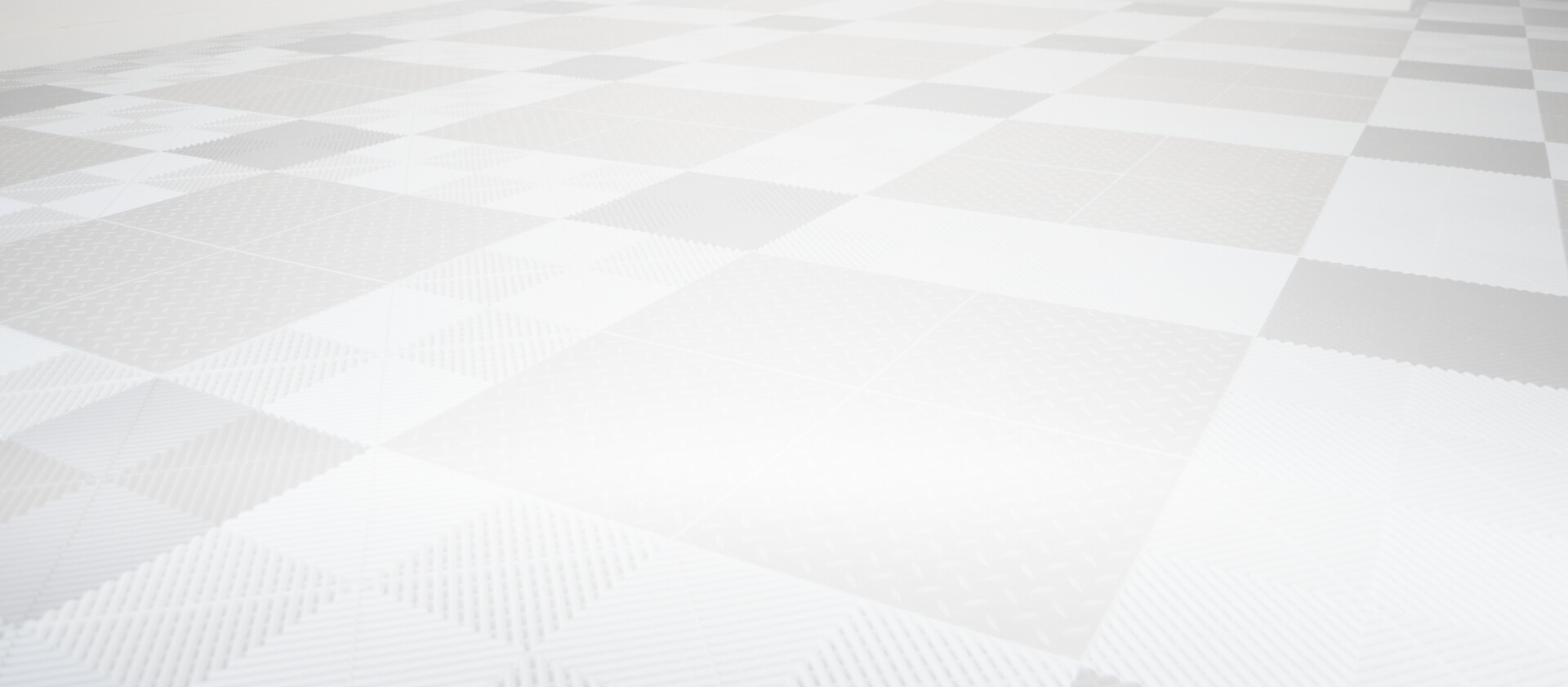 How to Get Started