Before You Begin Your Garage Installation
Swisstrax interlocking flooring tiles must be site conditioned at room temperature (72° F or higher) for a period of 24 hours prior to installation. It is ideal to put the tiles which will be placed at the front of the garage in the direct sunlight for a period of time prior to installation to allow the tiles to expand, especially if they will be exposed to direct sunlight when the garage door is open.
Tools you may need: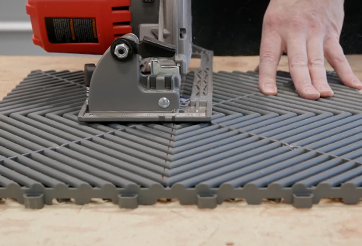 Circular Saw, Jig Saw or Table Saw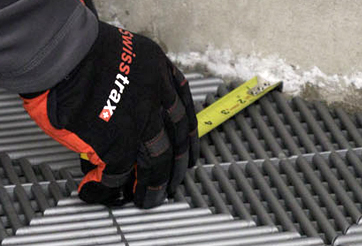 Measuring
Tape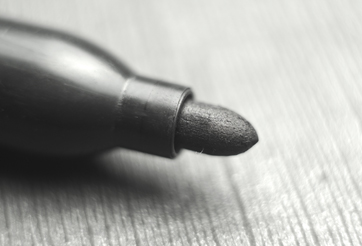 Marker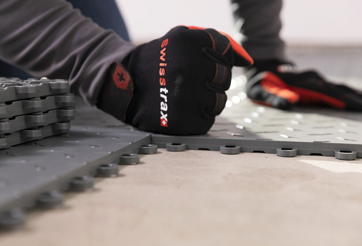 Gloves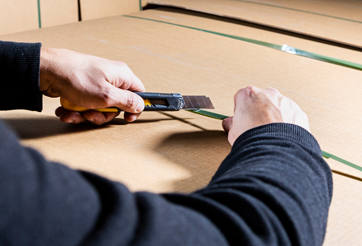 Knife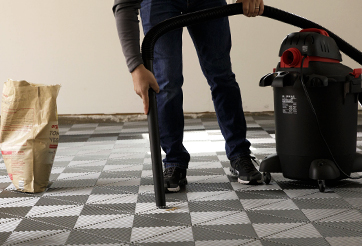 Shop Vac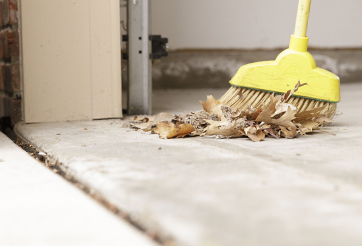 Broom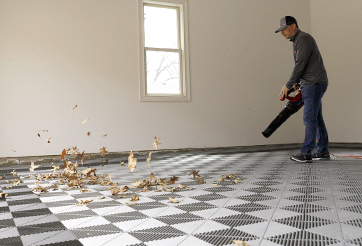 Leaf Blower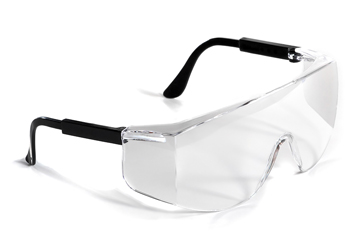 Safety Glasses
Swisstrax Installation Steps
Swisstrax How-To Video /Installation 101
Watch the Swisstrax Installation 101 video to see how to install Swisstrax flooring systems. This easy step-by-step video walks you through flooring preparations, tile installation, and custom cutting tiles to fit your space.