Epoxy Garage Flooring FAQs
Learn more about garage flooring options and determine if your garage floor is a good candidate for epoxy.
Is it worth putting epoxy on garage floor?
It's worth putting epoxy on your garage floor as it can enhance the value of your home and make your garage more pleasant and inviting. However, it's not the only option…or even the best option for many homeowners. Adding flooring to a garage is usually a long-term investment so one should consider a variety of factors when evaluating whether to cover their garage floor in epoxy, paint or some more innovative solution like the garage floor tile we offer at Swisstrax.
---
Can I epoxy garage floors by myself?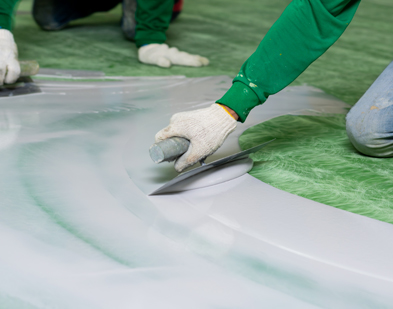 While a typical homeowner can install an epoxy garage floor, it is NOT an easy DIY project. There is a lot of floor preparation work that involves harsh, hazardous chemicals and there is some skill involved. You not only need to determine how and when to clean, etch and apply the epoxy coating, but you need to first determine if your garage floor is even a candidate for epoxy.
Next, as with any home improvement project, you need to assess whether you have the proper tools for the job. To properly clean and etch the garage floor, you are going to be using chemicals. So, you are going to need an organic vapor/acid respirator, rubber boots, rubber gloves and safety glasses. Also, unless you want to break your back or turn this into a weeklong project, you'll probably want to rent a power floor scrubber.
Once you have the tools for the job, you need to assess the upcoming weather forecast. It typically takes about 3-days for the average homeowner to apply epoxy to their garage floor and the weather needs to be relatively warm and dry as cold weather and humidity can wreak havoc with an epoxy installation. Plus, you need somewhere to put all the stuff that was being housed in your garage – so if it's being moved outside, you need to consider this.
Finally, one should determine whether he/she has the time to clean out the garage, clean, degrease and etch the garage floor and then apply two coats of epoxy…allowing time in each process for drying and curing. This all assumes that one also does not run into issues with the epoxy not adhering, color issues, etc.
---
How to determine if my garage floor can be covered in epoxy?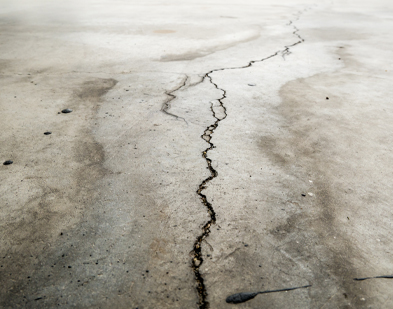 To determine whether your concrete garage floor is a good candidate for epoxy coatings, you should consider several factors:
Is the floor level enough and void of any large cracks or crevices? Epoxy is typically not going to be an effective covering for floors with larger, uneven cracks.
Does your garage floor currently retain moisture? Epoxy will not stick to concrete that has moisture in it and some garage floors suffer from ground water penetration that causes this.
Has your concrete been sealed before? If water currently beads up when applied to your garage floor, then it has probably been sealed. To quickly test if the floor was previously sealed, pour a large cup of water onto the concrete. If the water beads up and stays on the surface, then it's been previously sealed and requires removal before adding a new sealant.
Do you live in a place where constant rain or snow is a concern? Epoxy flooring becomes extremely slippery when wet and may not be the best flooring option for your garage.
The entire process will take a few days depending on how many coats you want to put on the floor, and floor prep can often involve working with hazardous chemicals. Rather than deal with installing epoxy in your garage floor on your own, install Swisstrax easily within hours, not days, and create a garage floor solution that you won't have to reseal every few years. See how easy it is to install Swisstrax on garage floors.
---
How long does epoxy last on floors?
It depends on a variety of factors including type of epoxy flooring, installation, usage, and climate, but typical epoxy floor lifespan is 2-3 years. To get a better expectation of how long epoxy garage floors last, you should take time to understand the different types of epoxy flooring available.
Water Based Epoxy –The big advantage to using a water based epoxy flooring (typically sold as a water-based epoxy kit) is that it's affordable, non-toxic, and doesn't create any fumes. This makes it safer and easier to work with, but the resulting finish is a thin coating that has trouble adhering to the flooring, and less durable than other epoxy flooring. If you're planning to do any kind of garage work or heavy usage, and is more prone to experiencing hot tire pick-up. While a more inexpensive option, this type of epoxy flooring is not recommended as a long term solution for customers looking for a durable, long lasting option for garage flooring.
Solid Based Epoxy - A solids-based epoxy is the most basic kind: simply the resin with some hardener, without any water or solvents added. The biggest advantages of using 100% solids coating are lower time consumed and the absence of volatile organic compounds (VOCs). Solids-based epoxy creates the thickest floor coating, as well as usually being the strongest option and advertised to last up to 20 years. The big drawback is that solids-based epoxy has a very short time to cure. For DIY customers who have never used 100% solids epoxy floor coating, rapid drying time can be a big problem too. Poor surface preparation may shorten the life expectancy of your coatings system. It's recommended to work with a professional epoxy flooring contractor to ensure prep and installation goes smoothly. Failing to properly prep your garage floor can lead to decreased durability of your garage flooring, or having to completely redo your epoxy floors.
Solvent Based Epoxy - Solvent-based epoxy also works on the principle of adding extra material which needs to evaporate. This type of epoxy flooring is more resistant to petroleum contamination in the concrete. Therefore, it's viewed as the best all-around solution for easy-to-install epoxy coatings, particularly in machine shops or warehouses. However, this comes with a tradeoff: the solvent is a VOC which will create potentially-harmful fumes while being installed. In some cases, local environmental regulations may even prevent the use of solvent-based epoxy.
Polyurethane Coating - Polyurethane Coating is starting to become a popular option for garage flooring due to its advantage over epoxy flooring. Polyurethane coatings is considered a higher performing floor coating, and known for their excellent resistance to abrasion, chemicals, and UV radiation. They are also waterproof and can provide a glossy finish to the garage floor, making it look more attractive. When applied to garage floors, polyurethane coatings form a thick, tough layer that can withstand heavy foot and vehicle traffic. This makes them an ideal choice for high-traffic areas like garages, workshops, and industrial facilities. They are better at retaining color and sheen, keeping the floors looking newer for longer. That said, it does not bond as well to concrete and has a hard to time filling in small cracks and divots in the concrete flooring.
---
Is epoxy cheaper than garage floor tiles?
If you look at all of the risks and factors involved in installing, using and maintaining an epoxy garage floor, it's easy to conclude that garage tile is typically a better long term investment. There are several big benefits of Swisstrax garage floor tiles versus alternatives like epoxy:
Materials and Equipment – In general, garage floor tiles have higher material costs than epoxy (cleaners, degreaser, etching chemicals, epoxy coating, flakes), but significantly lower requirements for labor and very little equipment. (gloves and saw vs. power floor scrubber, safety clothing/aspirator, etc.)
Prep Time – With Swisstrax garage floor tiles you save time and money as there is little to no prep work before installation. While it's ideal to start with a relatively clean, flat surface without and major cracks, Swisstrax tiles can essentially be laid on top of most garage floors without much prep work. In contrast, prepping a concrete garage floor for epoxy requires an extensive cleaning and degreasing project to ensure the epoxy will adhere. Cracks need to be filled in and any low areas needs to be leveled. Depending on how valuable your time is and whether you do it yourself or hire this out plays a major role in determining the cost for this step…but it's typically significantly more for a well-done epoxy floor.
Application Time – Part of the design process is working with our team to get exact measurements of your garage, so we can accurately specify the number of tiles needed for your area, helping you save time on installation. Swisstrax sends Instructions with your tiles your tiles so you know where each tile should go in your garage. The longest part of installing tiles is when you need to cut tiles so they flooring can go wall to wall. In contrast the application time for epoxy is significantly longer you factor in the time in applying, drying, and adding a second coat of epoxy. You'll also have to factor in ideal weather conditions as well, since installing epoxy during cold and wet conditions is not recommended.
Inexpensive to Clean, Maintain and Fix – When determining the cost of any home improvement project, once also needs to consider the longer-term costs associated with maintaining or fixing one's floor. Maintaining Swisstrax tiles requires periodic cleaning with a shop vac or hose. On the rare occasion a tile is damaged, it can be easily popped out and replaced. In contract, epoxy floors are subject to hot tire pickup, chipping, cracking and fading…all issues that are very hard to address without completely re-applying epoxy to an entire section of the garage.
DIY Solution – Installing Swisstrax tiles is truly a DIY solution. You just need tools and a few hours rather than a few days with epoxy. Installing it yourself saves you time & money compared to epoxy flooring. Swisstrax tiles are designed to be installed quickly and easily, but we do offer installation help if needed. In contrast, epoxy flooring can be a DIY project if you have the time to understand the proper preparations needed for epoxy floors, otherwise you run the risk of not installing it correctly which can lead to a longer time to install and increase in cost. It's recommended to a use an epoxy contractor when dealing with the stronger epoxy based options. Unfortunately, not all epoxy contractors uphold the same quality of work, and there have been stories of badly installed epoxy floors because the contractor failed to prep the area correctly. You can avoid this by going with an easier option by installing Swisstrax garage floor tiles.
Long Term Value – Swisstrax tiles are made to be easily assembled and dissembled for ease of installation and maintenance. Should you ever move, you're able to take Swisstrax flooring with you to your new garage. Your garage flooring investment doesn't go to waste if you decide to move. With Epoxy flooring you're stuck with what you installed and if you ever decide to move, you'll need to apply a new epoxy flooring in your new garage.
---
Is epoxy flooring better than garage floor tiles?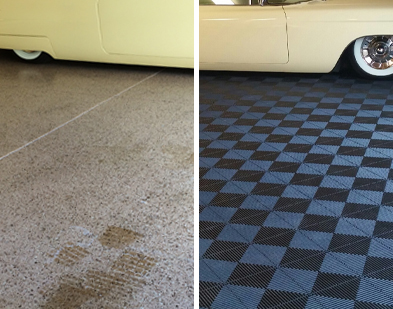 When it comes to choosing a method to cover your concrete garage floor, epoxy is popular but may not be the best investment for the life of your garage floors. There are several big benefits of Swisstrax versus alternatives like epoxy:
More Design Freedom - Our Ribtrax tiles feature a distinctive, two-tone look and come in 18 colors that can be further customized and accented with 4 wood-look options, a carbon fiber look, and custom graphics or logos for virtually unmatched design freedom. Get inspired with our curated garage flooring ideas page to see what customers designed for their garage.
Non-Puddling & Slip-Resistant - One of the biggest complaints about epoxy garage floors is that they are slippery when wet. The innovative, perforated design of Swisstrax's Ribtrax tiles solves this problem by allowing water and other fluids to pass through to its Swiss-engineered channeling system.
No Hot Tire Pick-Up Issues- "Hot tire pick-up" is a condition whereby epoxy coatings become soft and weak, often adhering to the hot tires parked on top of the epoxy floor. This issue can make it challenging to clean tire marks off the epoxy, or even worse, it could lead to the epoxy separating from the underlying concrete floor.
Traps Dust, Dirt, and Grime - Swisstrax Pro tiles stand ¾" above the garage surface and feature a perforated, flow-through design that hides dust, dirt and grime. Basically, with Swisstrax, your garage floor STAYS CLEAN LONGER. No more tracking dirt and grime into the house. No more weekly cleanings.
Easy to Clean Garage Flooring - Because Swisstrax perforated tiles hide the dirt, dust and grime under the surface, they eliminate the need for the regular cleaning associated with epoxy floors. When it is time for cleaning, the highly-engineered channeling system makes clean up a breeze. Learn how to clean a Swisstrax floor.
See why people and big name brands are choosing Swisstrax garage tiles over epoxy coatings.
---
Should I tile or epoxy my garage floor?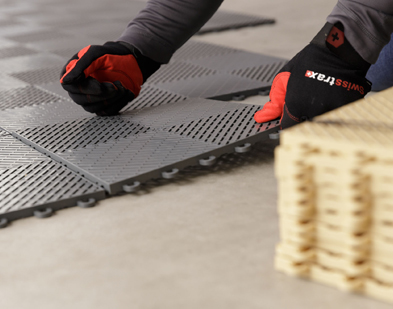 While epoxy may be the most traditional way to cover a garage floor, homeowners, car detailers, and other professionals have found that garage tile is better than epoxy for many reasons – especially Swisstrax's innovative garage tile that hides dirt and grime while providing drainage channels that allow one's garage floor to stay cleaner than ever before.
More Design Freedom - Epoxy floors may be attractive, but they don't really allow for much design freedom. Swisstrax Ribtrax tiles feature a distinctive, two-tone look and come in 18 colors that can be further customized and accented with 4 wood-look options, a carbon fiber look, and custom graphics or logos for virtually unmatched design freedom.
DIY Solution – Installing Swisstrax tiles is truly a DIY solution. You just need a few tools for installation and a few hours rather than a few days with epoxy. Installing it yourself saves you time and money compared to epoxy flooring
Low Maintenance – Maintaining Swisstrax tiles require very little work and can easily be done by yourself. No chemicals or professional help needed, unlike epoxy flooring.
Safe – You don't need to worry about slipping on your garage floors like you would with epoxy or painted floors.
---
What are the disadvantages of epoxy garage flooring?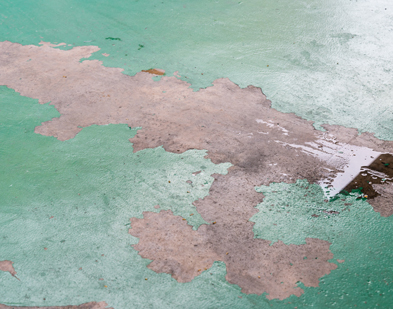 Disadvantages of epoxy garage floor include:
Only lasts 2-3 years before you need to replace or fix chipping and cracking.
Installation can be involve needing concrete repair and hazardous chemicals.
Longer installation time.
Takes a few days for epoxy to fully cure.
Limited choice in design compared to garage floor tiles.
Harder to clean than garage floor tiles.
Slippery surface when wet.
Prone to "hot tire pickup issues" whereby epoxy coatings become soft and weak, often adhering to the hot tires parked on top of the epoxy floor. Longer installation time than garage floor tiles.
---
What garage flooring option is better than epoxy?
Premium, American Made, garage floor tiles by Swisstrax is the perfect alternative to epoxy garage flooring. Don't just take our word for it, see why others prefer Swisstrax over epoxy flooring.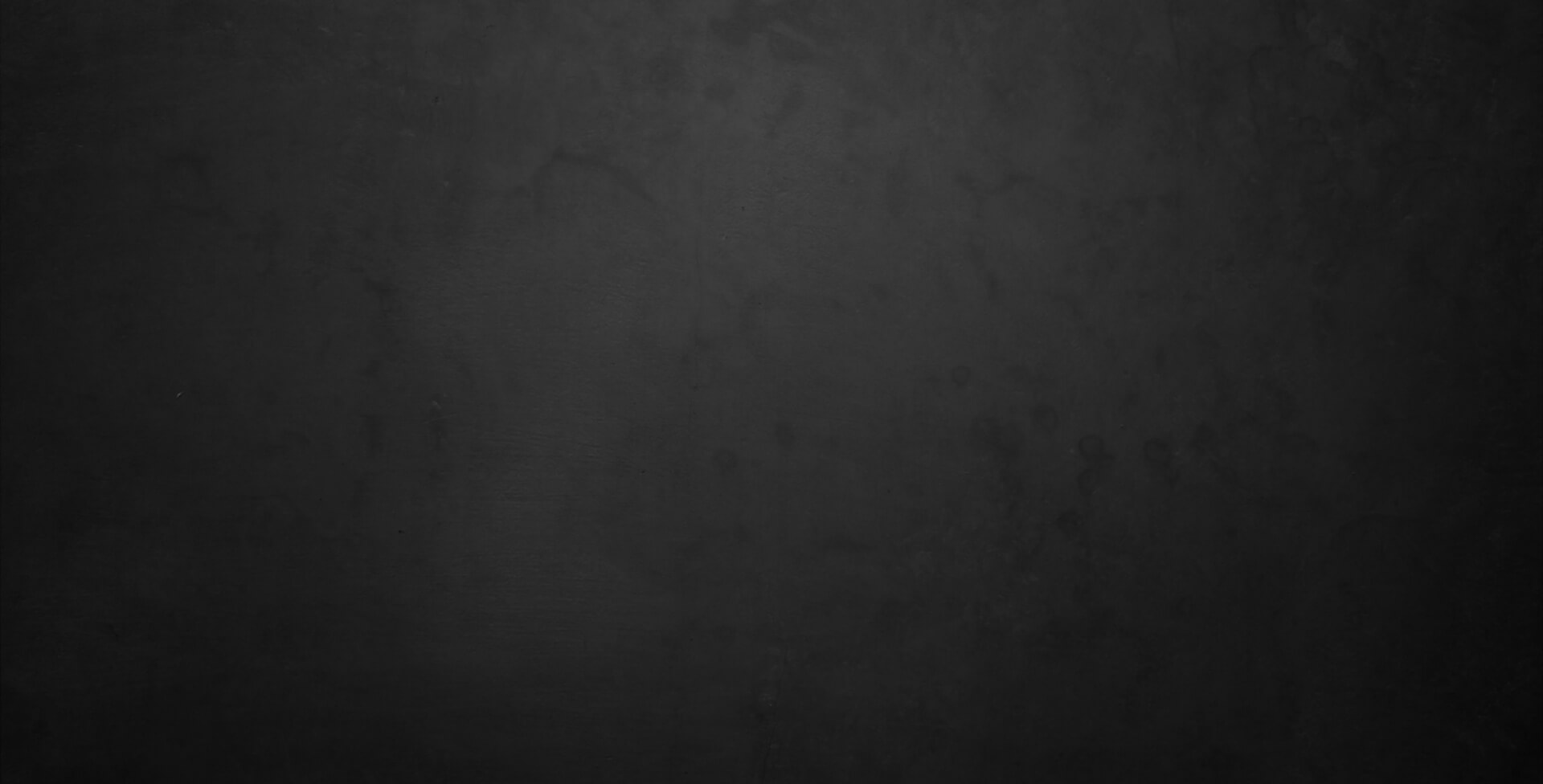 See What Others Are Saying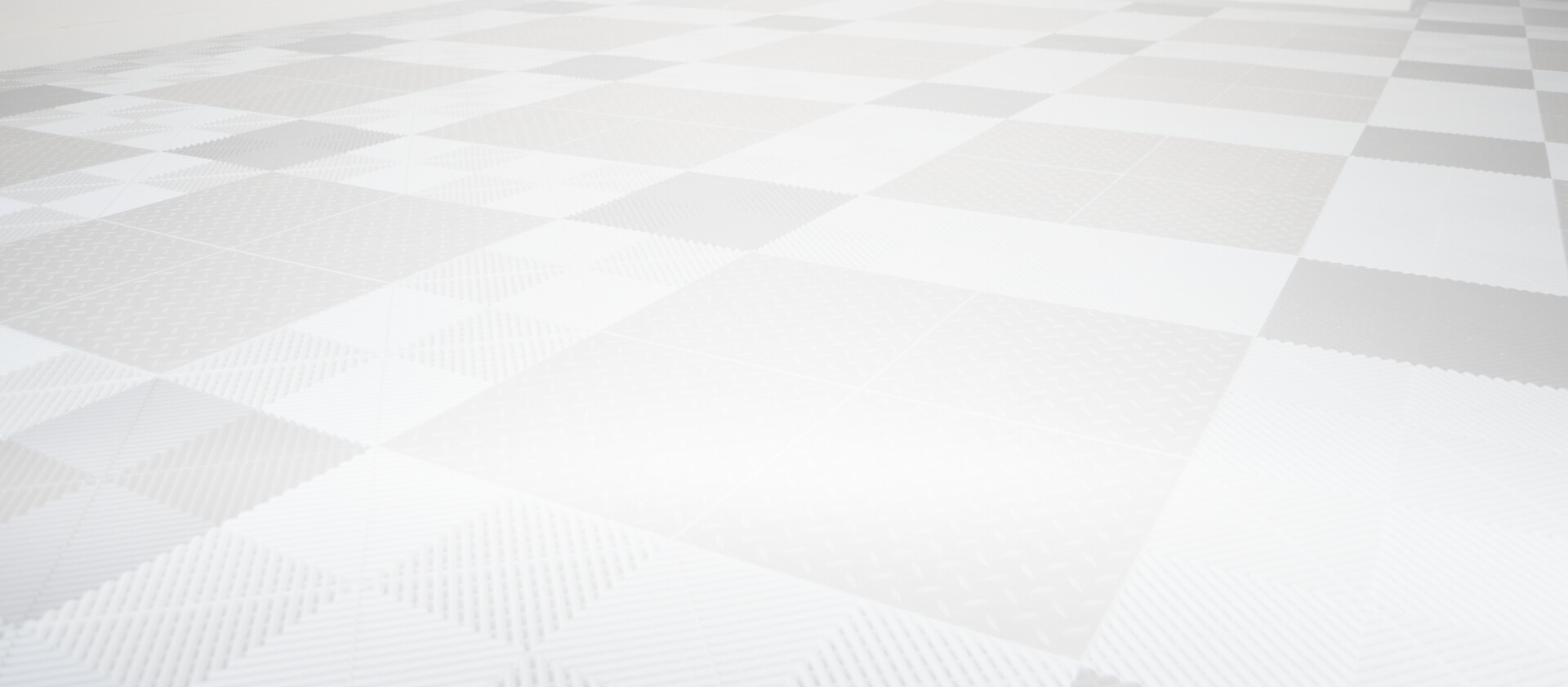 How to Get Started