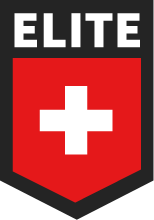 Swisstrax / Influencers
Swisstrax Elite's represent the creative synergy between their own online persona and the Swisstrax brand. We're always on the lookout for online influencers that match with our ideals and standards of a Swisstrax Elite team member. Learn more about our what we hope to achieve with partnering with new online influencers.
SWISSTRAX INFLUENCER IDEALS & STANDARDS
As a family-oriented brand, we look to partner with online influencers that hold our same values in mind when representing themselves on and offline. We look for influencers that possess the following qualities:
Honesty
Innovative
Dependable
Efficient
Integrity
Creative
Loyal
Reliable
Authentic
Positive
Organized
Passionate
STANDARDS & REQUIREMENTS
To join the Swisstrax Elite team, we have a few prerequisites and standards we request influencers to follow. We use these standards to filter out users who don't fit our basic influencer requirements.

Minimum Social Following
Minimum follower count on Instagram, YouTube and Twitter social platforms of 50,000. We perform follower authenticity checks to ensure follower counts are not inflated with fake/bot accounts. We will request demographics of account.

Following Swisstrax
We require all influencers to follow Swisstrax social media accounts. Swisstrax follows our Elite's back!

Clean Content
Avoids all use of content and imagery laced with profanity, sex, violence, weapons, illegal substances and hate speech.

Innovative Users
Uses different forms of rich media to share messages online like static images, videos, GIFs, Facebook/Instagram stories, Podcasts, infographics, live streams, 360 images/videos, interactive content.

Active Online
We perform online activity checks to ensure that our influencers are posting at least twice a week.
Unique Spaces
As a company that sells garage flooring, we look for influencers that have unique spaces. Whether it's a home garage, professional garage or a man cave, we want to see your creative space.
SWISSTRAX IS PROUD TO PARTNER WITH THESE INFLUENCERS